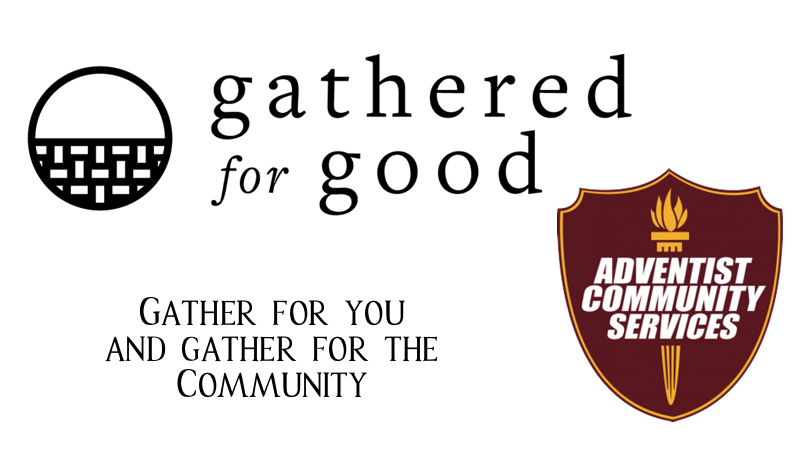 Adventist Community Services
Gathered for Good Thrift Store
Gathered For Good is a different kind of thrift store.  We offer clothing for all ages, shoes, and a variety of household necessities.  One hundred percent of our profit funds other help ministries like our emergency food bank, crisis counseling, and spiritual support
LOCATION: 1807 N 4th Street, Coeur d'Alene, ID 83814
Contact phone: 208-930-1891
HOURS:
Monday – Thursday 10:00am – 6:00pm
Friday 10:00am – 2:00pm
Visit us at our website HERE
Emergency Food Bank
For those needing food to take you through to the end of the month, we carry basic food supplies.  We partner with 2nd Harvest and other ministries in the area and rely on donations so that we can supply emergency food to those who have need.  Come find out more at our Adventist Community Services.
LOCATION: 1807 N 4th Street, Coeur d'Alene, ID 83814
Contact phone: 208-930-1891
Hours:
Tuesdays and Thursdays, 9:00am – 12:00pm
Wednesdays, 4:00pm – 6:00pm
Volunteer Opportunities
Would you like to meet new people, gain new skills, or impact your community while being God's "hands and feet?"  A variety of options are available to fit your area of interest:
Gathered for Good Thrift Store:  Greeter, retail assistant, cashier, receiving donations, processing donations, sorting/tagging/pricing clothing, sorting/processing hardline items, hauling unusable items, janitorial, Group Sorting Sessions
Adventist Community Serves Emergency Food Bank: Intake and basic services interviewer, shopping assistant, 2nd Harvest donation pick-up, supplemental food shopper, janitorial
Call us at 208-930-1831