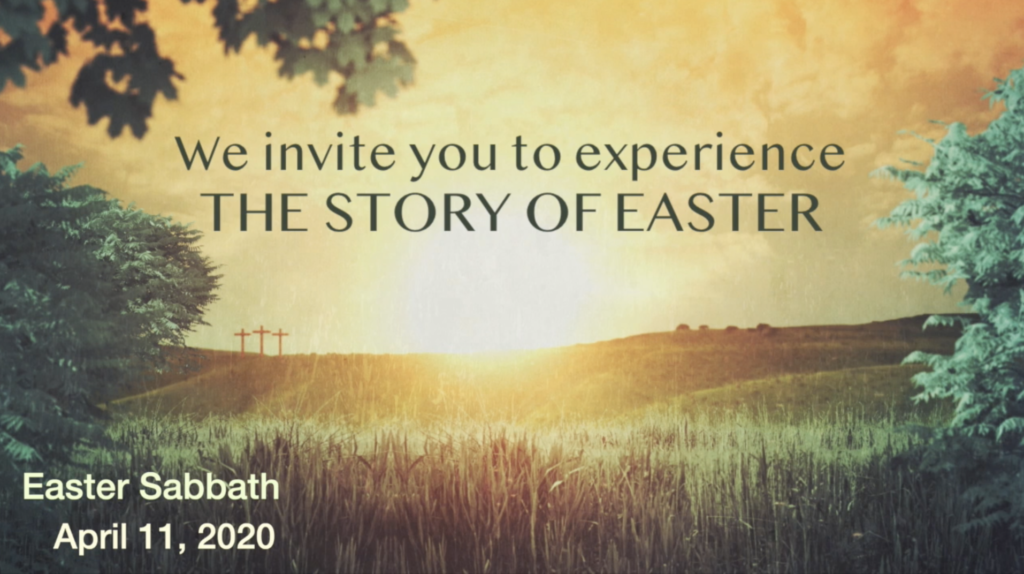 Welcome to a special Easter worship experience!
On this weekend we remember the costly and incredible gift of grace – Jesus' death, AND His Resurrection!
We are excited to invite you to listen to a special Easter audio drama created, produced and directed by members of your Coeur d'Alene Adventist Church. Gather your family around for a special Sabbath worship and listen to An Easter Story. The story, through this audio drama, is brought to life as you listen to the encounters with Jesus during His final days on earth.
To balance the auditory with the visual, we have also posted the video from last year's Easter worship service and the powerful musical Easter Story we experienced last year.
This special episode of the Coeur d'Alene Adventist Podcast was created and produced by RJ Henneberg. Our story was adapted and edited by Giselle Schultz, with assistance from Joshua Wold. Vocal performances were recorded and directed by Jonathan Wold. 
Our voice actors included:'
Chuck and Sue Anderson, Steve Hamstra, Michael Hay, Tony Henneberg, Dan Meidinger, Bill Meyerholtz, Nick Peterson, Kevin Schultz, Patti Schultz, Adam Weeks, Jonathan Wold, Randy Wright.
Special thanks to Caleb Johnson for audio setup and Trisha Hay for graphic design
Thank you for listening to this special episode of the Coeur d'Alene Adventist Podcast.
Here is The Easter Story