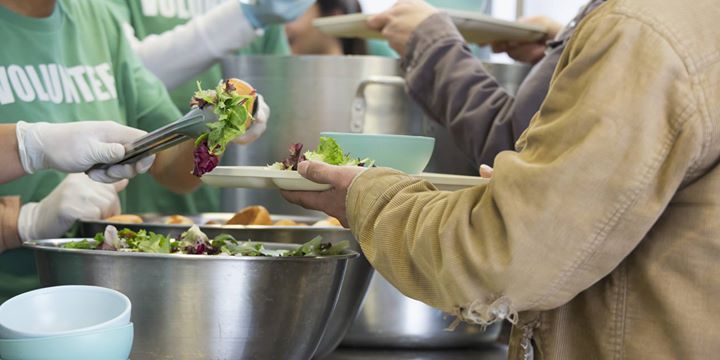 Soup Kitchen Ministry
We serve a hot Community Meal every Wednesday evening. We offer food, fellowship and rest. The meal is served 5:30pm-6:30pm,  doors open at 5:15pm.
We have 4-5 teams who rotate cooking each week. Would you like to be involved? Call us and we'll help you become a part of the team!
"Share your food with the hungry…
And when you see someone who has no clothes, give him yours."
Isaiah 58:7