Join Dr. Foster Cline for this day-and-a-half workshop to learn Love and Logic skills and discipline techniques, helping you become more effective with children of all ages. Disrespect, control battles and adolescent rebellion are common in many American homes. Although common, these problems can almost always be prevented with Love and Logic communication and discipline skills. The emphasis of this workshop will be on practical statements and actions that can be immediately implemented, easily understood, and make common sense. Dr. Cline says, "Love and Logic is a course in leadership, masquerading as parenting skills." Whether you parent or teach infants, preschoolers, or older children and teens, this seminar speaks to both hearts and minds of those who deal with children.
October 21 & 22, 2017
Coeur d'Alene Seventh-day Adventist Church
111 E Locust Avenue, Coeur d'Alene
Saturday, October 21: 2:00 – 5:00 pm
Overview of Love and Logic Philosophy and Introduction to Skills
Emphasis on first 3 years of childhood.
Sunday, October 22: 9:30 am – 12:30 pm & 2:00 – 5:30 pm
Details and Illustrations of Love and Logic Skills
Emphasis on middle childhood, pre-adolescence, and adolescence.
Registration Fee: $45 per person (Early Bird registration until October 13: $35 per person)
Vegetarian lunch on Sunday is included in the registration fee.
Child care is available both days. Thanks to a generous individual, child care will be offered free of charge! (Child Care is Full!)
Click here to register today! (Pre-registration is required.)
About Foster Cline: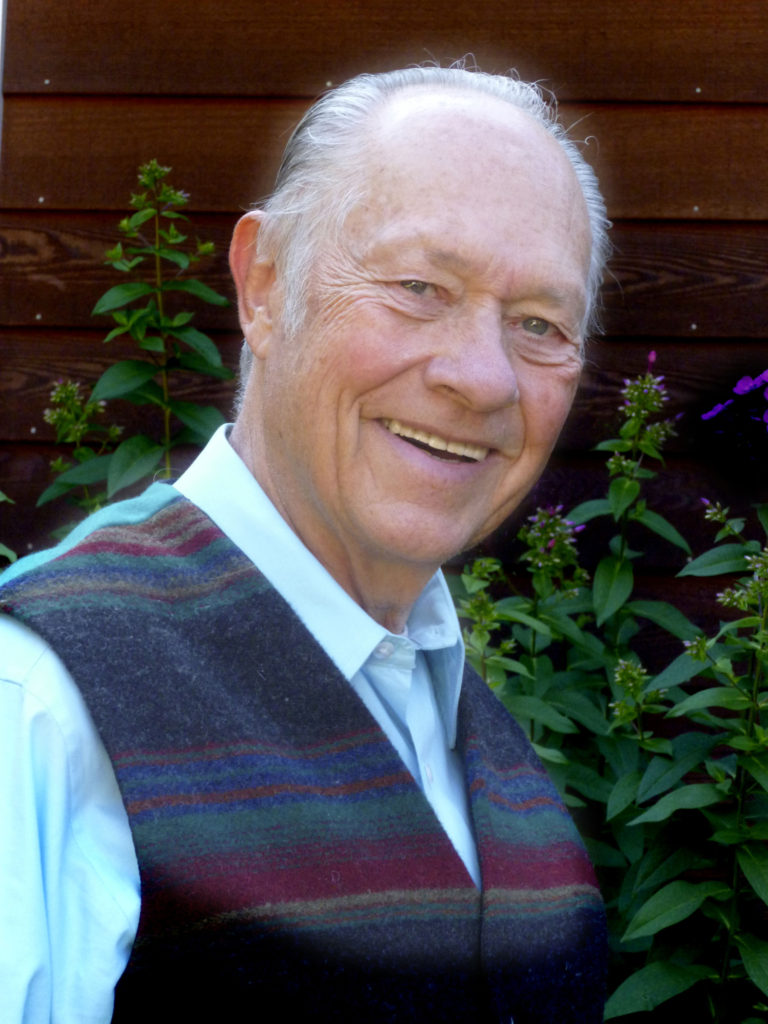 Foster Cline, is a psychiatrist and physician, and author of numerous books on parenting, teaching and dealing with difficult children and their families. Perhaps best known are Parenting with Love and Logic and Parenting Teens with Love and Logic, co-authored with Jim Fay. These books are among the nation's best selling parenting books, in their 32nd printing, and have been translated into seven foreign languages.
His most recent book, co-authored with Lisa Greene, is Parenting Children with Health Issues, published by Love and Logic Press.
In addition to presenting workshops around the world for teachers and parents, Dr. Cline and his wife, Hermie, have been conducting couples seminars for more than 35 years. Together they authored Marriage: Love and Logic.
Although he now has an international reputation, Dr. Cline began his professional career by founding Evergreen Consultants, a multidisciplinary clinic located in Evergreen, Colorado where children and their parents come for treatment from around the world.
Dr. Cline has taught extensively for the University of Northern Colorado, Colorado State University, University of Idaho and other institutions of higher learning. He was awarded in 1985 for Outstanding Contributions to Children by the North American Council on Adoptable Children. He graduated Cum Laude from the University of Colorado and graduated from the University of Colorado Medical School in Denver. His internship was spent in the Panama Canal Zone at Gorgas, the Federal hospital and he completed his adult and child psychiatric residencies at the University of Washington in Seattle.
In the last few years, Dr. Cline has presented workshops and seminars to professionals in many countries and most states.
Foster and his wife, Hermie, married in 1960 and have raised birth, foster and adoptive children.