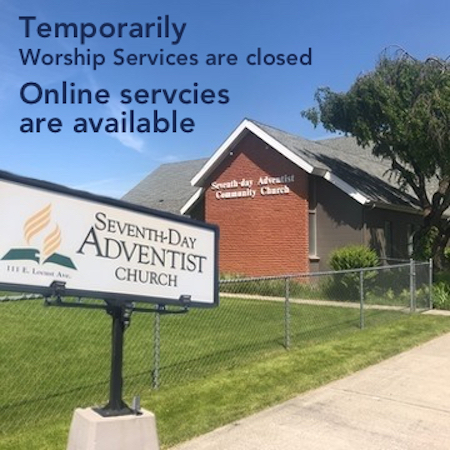 Our Upper Columbia Conference, following the guidelines of the World Health Organization, has asked that we temporarily close our services and meetings to help stop the spread of the coronavirus. 
We are pleased to tell you that even though our lives and schedules have turned somewhat crazy and we are experiencing so much change, we can and still will worship, if not together in the church sanctuary, then together online, even though we are apart.
While we are closed, each Saturday morning you will find the worship service on our website.
Often times the worship service will be prerecorded and will be posted Sabbath morning for you to watch when it best fits your family's worship time. But, if we all tune in at 10:45 am, then maybe we will be worshiping together at the same time. 🙂
Sabbath worship is such a special time and especially now, our worship time we spend with God will help us to remember to look to Him for our faith, our courage, our hope.
Enjoy your family if you are able to, get outside and get some sunshine. Spend some extra time in your own personal worship and devotion time. And, please join the effort to curb this virus by staying home and practicing social distancing.
While most church locations have gone online, here are 4 suggested options for your worship experience choices.  You can also Google and find more!
Here are just 4 suggested options:
Facebook      LINK
Loma Linda University    LINK
Andrews University          LINK
3ABN satellite
More info in this letter from President Minner Labrador
Are you free this Saturday?
111 East Locust Ave
Coeur d'Alene, Idaho 83814